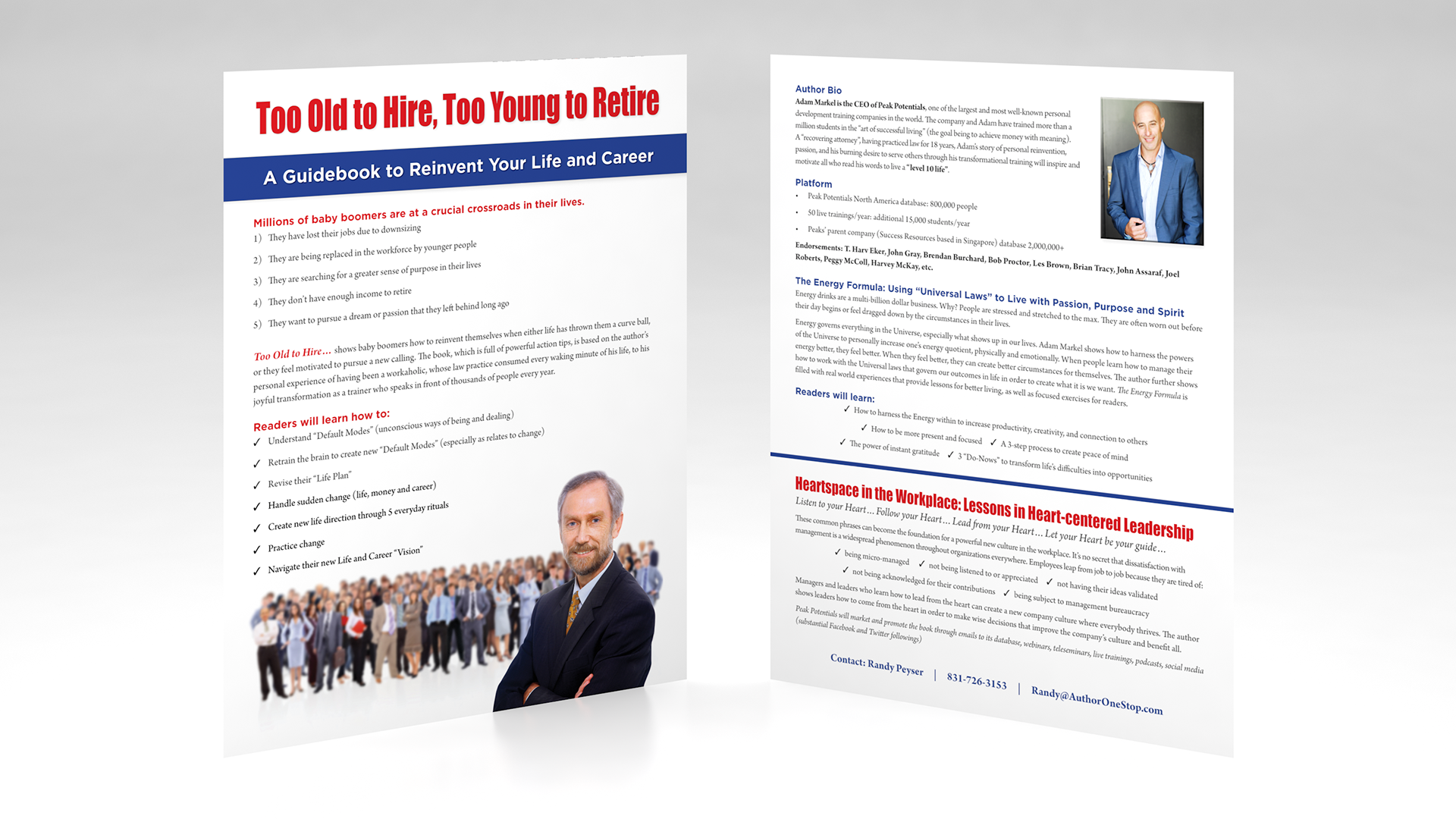 A giant THANK YOU to Van-Garde Imagery for helping me to create success for so many of my Author One Stop clients! Thanks in part to Van-Garde Imagery's magnificent design work, I was able to secure literary agents and publishers very quickly for MJ Marggraff's book, Finding the Wow (renamed from Time for a Lift), which is featured in O Magazine, August 2016, and Adam Markel's book, Pivot, which was sold in a 3-way bidding war to Simon and Schuster. I highly recommend Van-Garde Imagery for all of your design needs!
—Randy Peyser, CEO, www.AuthorOneStop.com
You are the BEST! The absolute BEST! Thank you for everything you've done to get all of these sheets designed, printed and mailed to me. Your work is SUPERB! I am so thrilled that we connected so many years ago and that we can continue to work together like this.
—Randy Peyser, www.AuthorOneStop.com