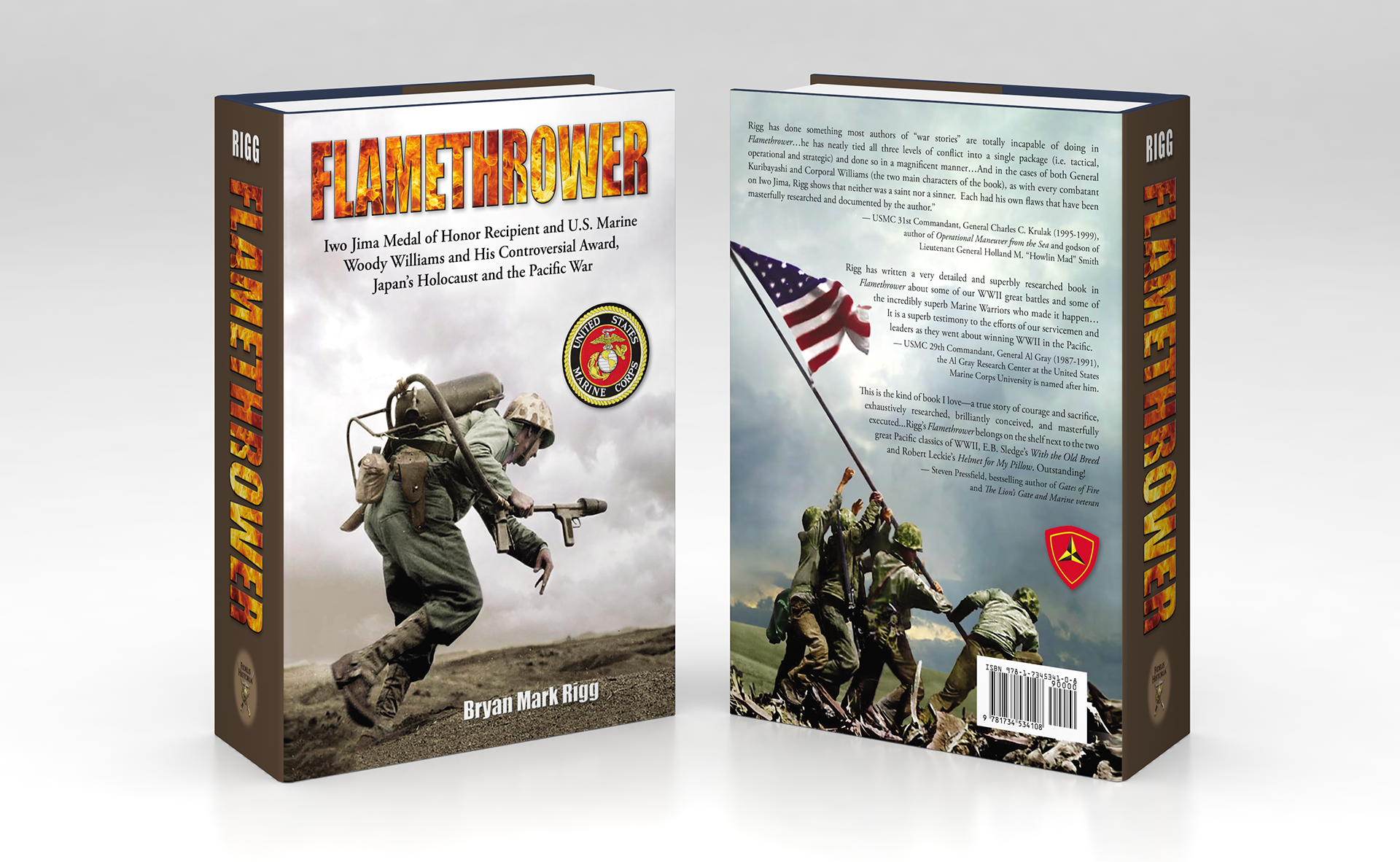 My name is Bryan Mark Rigg, and I have written five books on World War II and the Holocaust. I have worked with the publishers of Yale University Press, University of Kansas Press and Stackpole (imprint of Rowan and Littlefield). As a result, I have had a lot of experience working with excellent publishing houses to get out my works on history.
However, nothing compares with my experience of working with Darlene Swanson. Unlike other book designers, Darlene worked with me on how to place my artwork, how to organize my chapters, and how to layout my text. She got to know me as a person and learned what was important to me for the presentation of the book. This is clearly evidenced by the incredible art design she did for the cover—both front and back—for my current book, 
Flamethrower
. She has a keen eye and an innate sense of what will work and what will not when presenting historical themes to the public. So, from designing the cover of the book, to placing maps and historical photos within the text, Darlene showed that she has a passion for her work and a desire to make me look good. 
Although my previous books had professional people doing good work on my titles, Darlene demonstrated that she was a cut above the rest. This is apparent when one compares the second-rate book cover and design that Stackpole did for
Flamethrower,
 versus what she has done for my current
Flamethrower
 book, now appearing under my own imprint, Fidelis Historia.
I highly recommend Darlene Swanson for anyone who wants their work to be more pleasing to the eye, more in tune with the author's wishes for presenting the material, and more professional-looking than most other presses. When one considers what Yale, Kansas, and Stackpole did for me, and what Darlene has accomplished with my book, there is no comparison.  She is also fun and very personable, making her an absolute pleasure to work with.
—Bryan Mark Rigg, author,
Flamethrower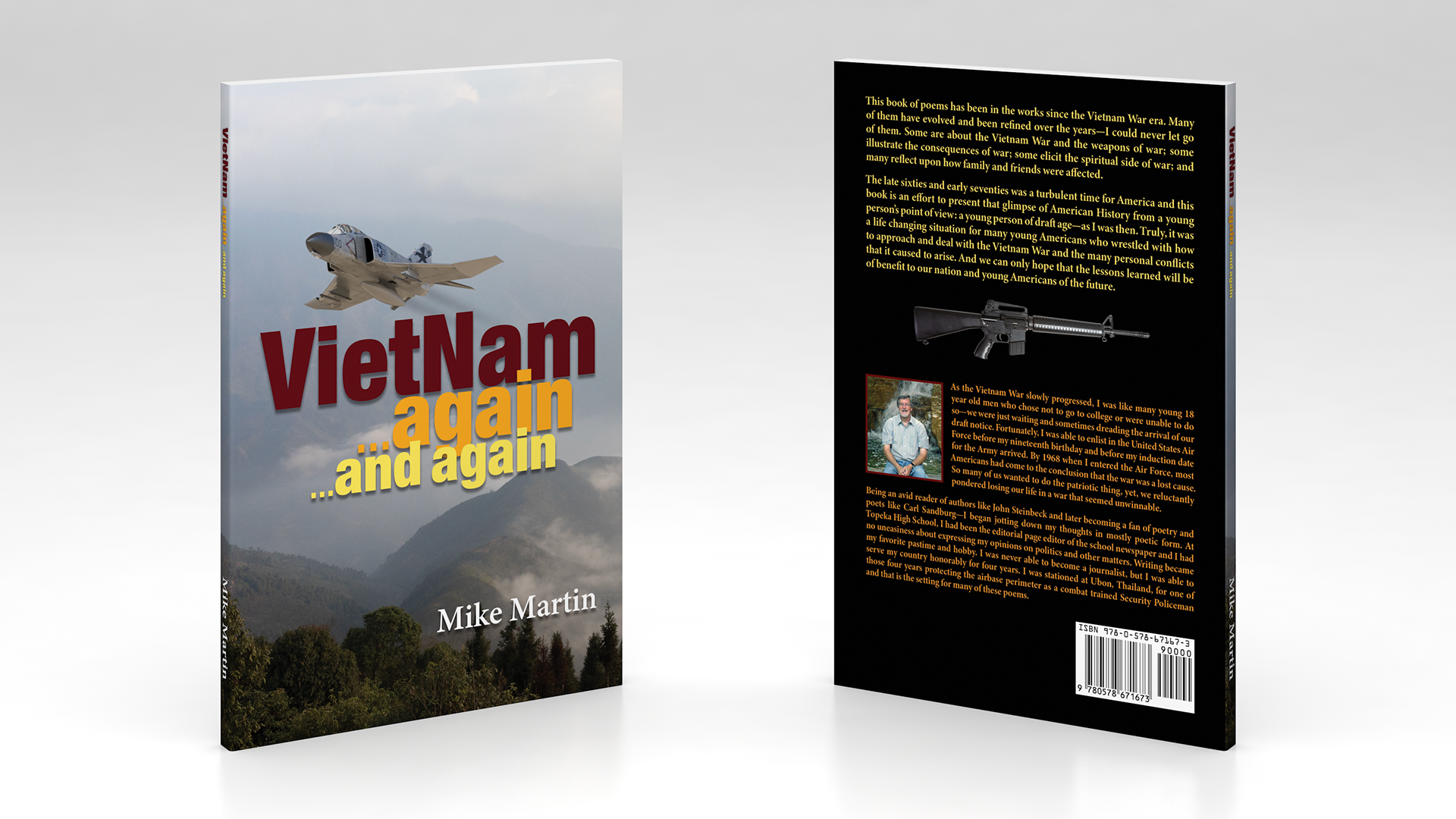 After wandering around looking for help for about a year, I finally found Daniel & Darlene to help me finish creating my book. No one seemed to want to help in a meaningful way, but Dan & Darlene went to work for me and within a month my book was ready to be published. Dan was especially helpful in cover design, something I would not have been able to do on my own. He interacted with me on the phone and by e-mail both, to fully develop the vision I had for the cover. I find it a very attention getting and a simple design that is artistic and will properly promote my book. I also received help from Darlene on interior design that other interior designers were unable to formulate. Her experience and fast paced hard work were a blessing to me and my new publishing company.
—Mike Martin, author, 
Vietnam…again…and again
Designer's note:
I do a lot of work using stock images—mainly from Adobe Stock. Though there weren't a lot of wartime images of Vietnam which worked for the cover, I thought I could at least find a Vietnam landscape image. The one I found and which you see on the cover was perfect—timeless, as there are no modern artifacts, and plenty of "blank" areas which allowed me to superimpose the titles and the F4 Phantom fighter jet. I rendered the jet separately from a stock 3D model I licensed. I was able to pose it and compose it over the background image quite nicely. I also added a little exhaust smoke in Adobe Photoshop.
The M16 on the back cover is another stock image. And Mike sent me a snapshot of himself which he liked, which I enhanced and color corrected in Photoshop.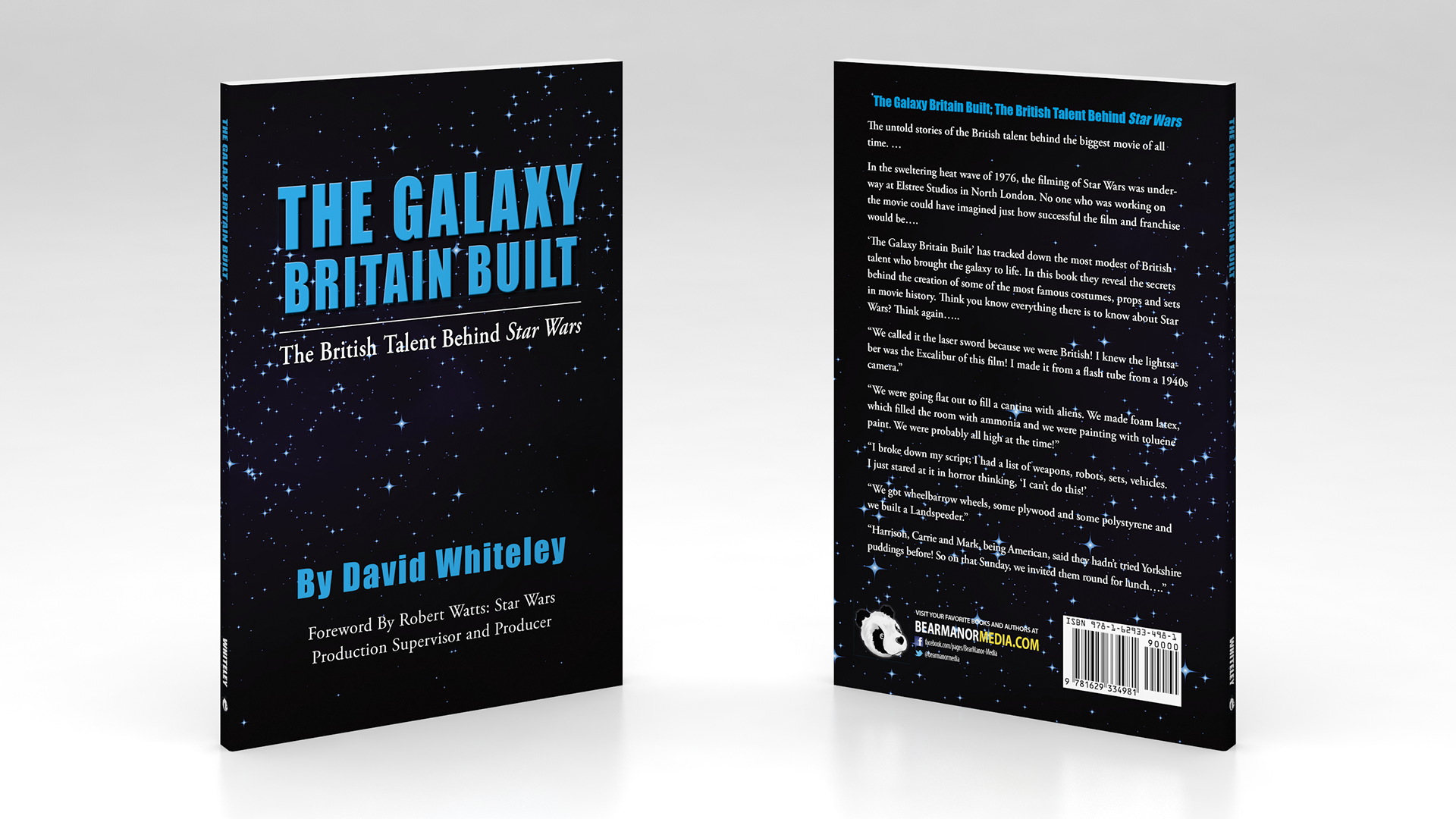 "I've never written a book before, so once it's done you can't quite contemplate how it's going to look. But when I saw the proof designs by Darlene, I was simply blown away! Darlene managed to create an eye-catching, dynamic design which really makes the cover stand out. The way the whole book is laid out is fantastic. The whole process of getting the book together with Darlene was very smooth and very professional! Thank you." 
Many thanks again.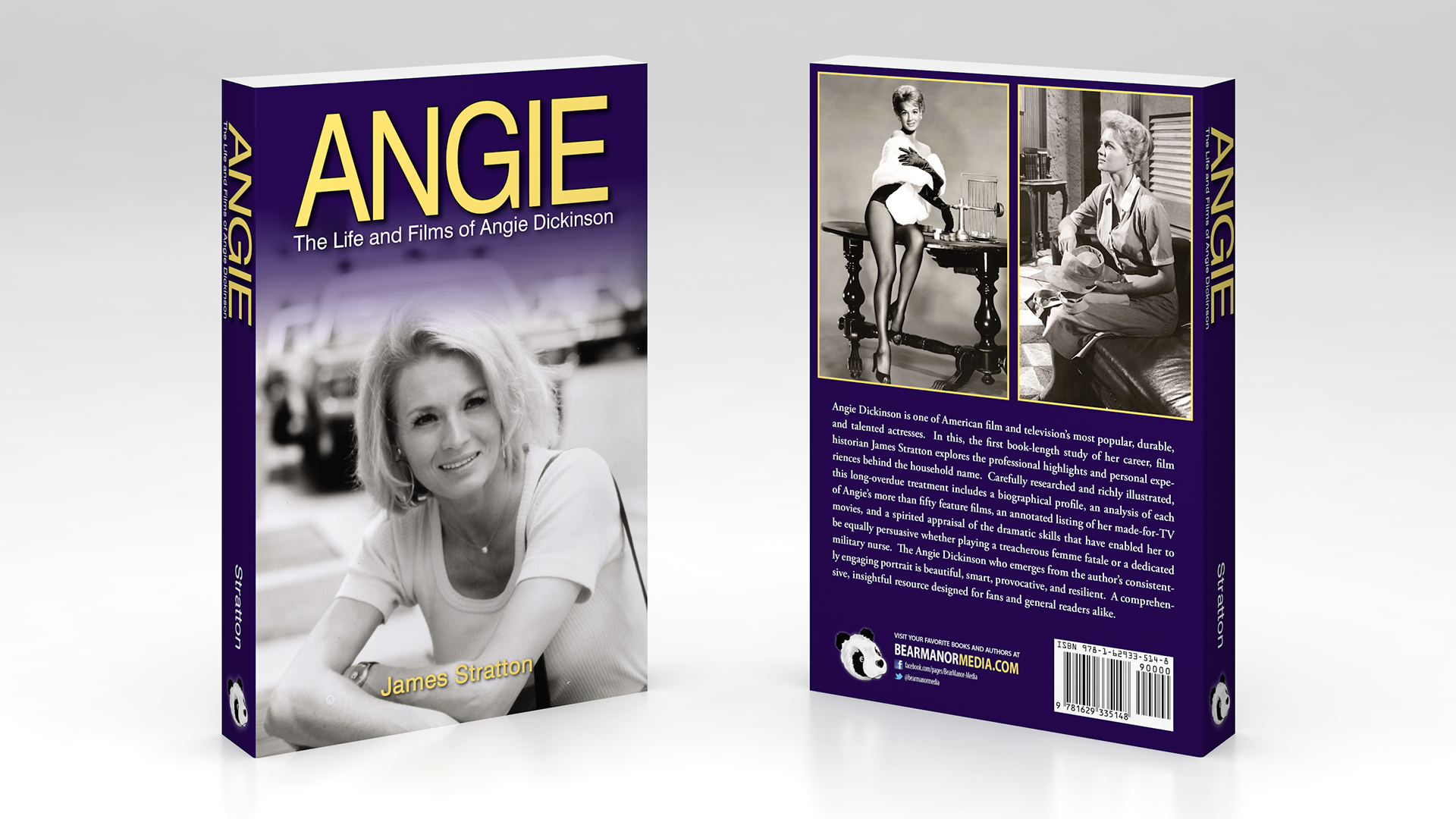 "Working with Darlene Swanson was a great experience.  She is precise, imaginative, attentive to detail, and infinitely patient.  Her book design conveyed exactly the elegant touch I was hoping for."
—James Stratton, author,
Angie
book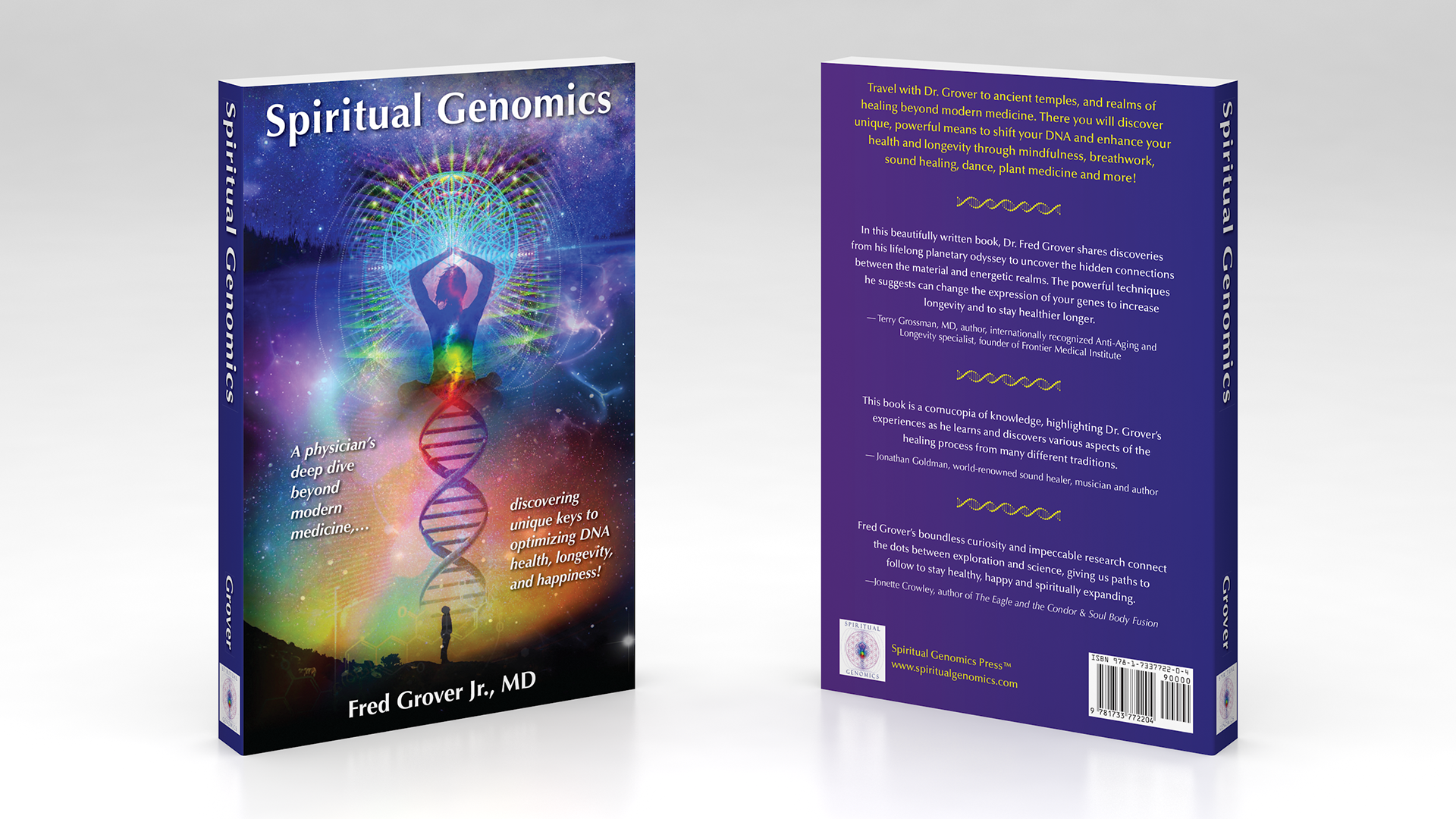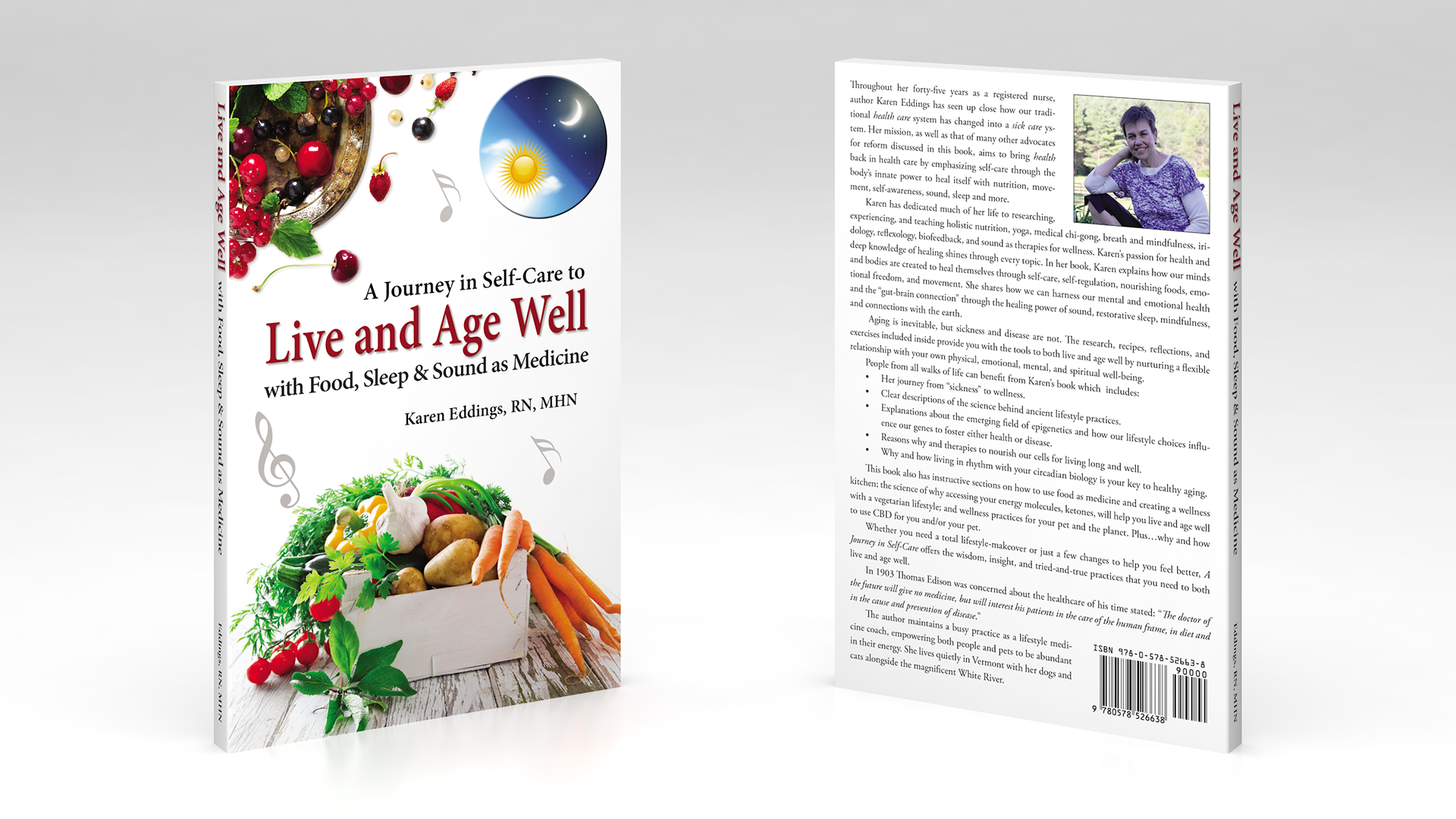 If you are going to self-publish and have little clue on how, go to Darlene! There is no way I could of self-published my first book without her knowledge, formatting skills and especially her availability!
I decided to go with Ingram Sparks and found her there. When my book was near completion, I called her and she picked up the phone! That was exactly what I needed and she carried it through for me to the end. I had allot of images that was challenging for her, but she pulled it off. 
I felt she cared about my book and wanted it to be perfect like me!
And a real bonus was the cover design. She knew before I did, what I needed on the cover and quickly she designed a cover.
Don't hesitate to use Darlene, She knows what Ingram Sparks needs and gets it done!
If I decide to write another book, I would definitely use Darlene.
—Karen Eddings, RH, MHN, author,
Live and Age Well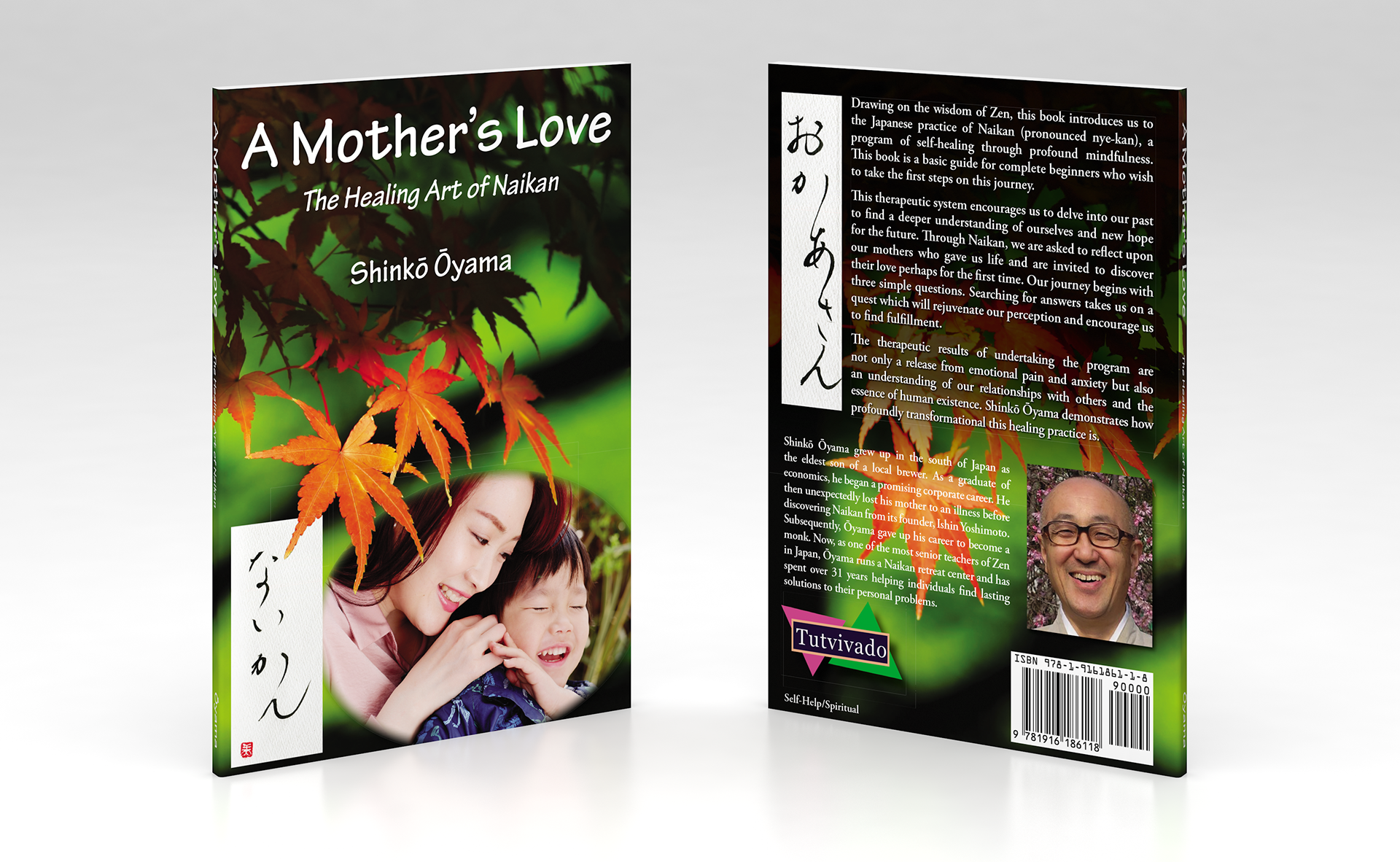 Darlene Swanson of Van-Garde Imagery is caring and reliable. Undoubtedly, she has plenty of experience in designing a wide range of commercial publications. I find her design skills uniquely subtle. 
I asked Darlene to design a book for me from rough sketches. She was very efficient not only in producing a cover design but also a sophisticated interior file with complete formatting. Her subtle sense of digital colours definitely enhanced the appearance of my book. 
After the production of advance review copies, Darlene tirelessly helped me to make corrections to prepare my book for publication. She is a good listener with creativity. She is efficient and understands the keen competition on the market. 
I am very satisfied with Darlene's professionalism. Therefore, I have no hesitation in recommending the commercial imaging services of Van-Garde Imagery. 
—Thomas Morton, Publisher,
A Mother's Love